I think we all know how to play at this point, so I'll skip the rules and start with my inspiration. The theme is parody. The tune, Return to Pooh Corner by Kenny Loggins. And the inspiration is this wonderful artwork: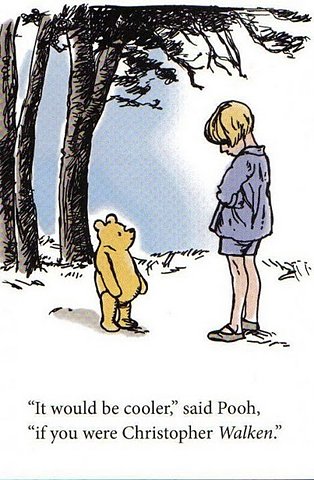 .
I'll get us started.
"Christopher Walken and I dance along"